Homesteading in Florida: What to Know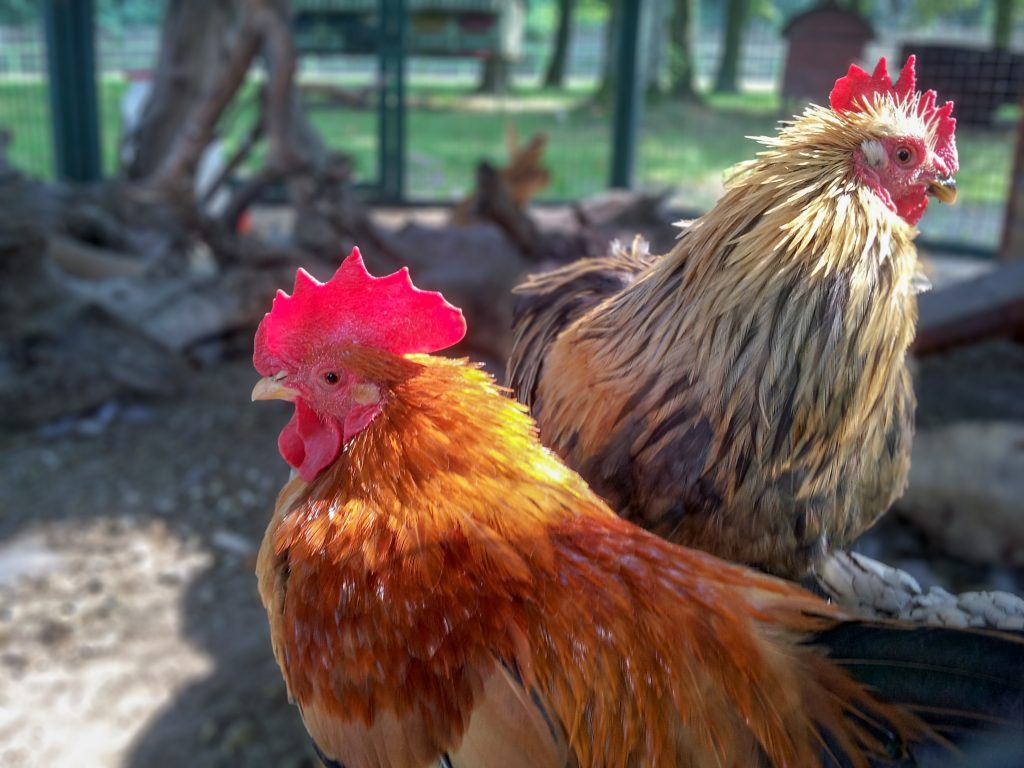 There are many reasons why you might be yearning to live off the land. An inclination toward self-sufficiency and independence, a commitment to sustainable living, or maybe you just have a green thumb and a love of animals. Whatever the motivation, Florida with its long growing season, ample wildlife and affordable undeveloped real estate is great place to build a homestead.
Homesteading arts like organic vegetable gardening, composting, preserving food, beekeeping, herbal remedies and even keeping chickens have been having something of a renaissance in recent years as Americans are recognizing that these traditional farm arts are being lost in a modern world of pre-packaged convenience.
If you're considering developing a piece of land in Florida for your homestead, here's some things to consider.
Work With the Land, Not Against It
Before you dive head first into living off a piece of Florida land, you'll want to get to know the terrain — quite literally the soil, the flora and the fauna. Visit the local municipal office, or their website, to explore local soil, wetlands and conservation maps. This can help you understand if your property is subject to any state restrictions or regulations regarding the protection of area waterways or wildlife which may impact where you place certain structures or waste- and stormwater systems. It can also help you avoid building on a section of land that might be prone to sogginess during heavy rains, and you can learn where to build rainwater catchment systems to retain water for irrigation during the heat of summer.
It's also smart to spend some time really experiencing your land before you break ground. Understand where and when the sunlight hits so you can plan to maximize natural light and share areas for heating and cooling your home, powering solar panels, or growing vegetables and other plants. Dig into the soil too to see if it's good for cultivating food. If it's too sandy or rocky, you might plan for raised beds where you can better control the gardening conditions. A Florida homesteader wrote in a 1985 issue of Mother Earth News, "To keep our garden soil healthy, we rely on periodic double-digging of our four-foot raised beds; regular treatments with cottonseed meal, colloidal phosphate and liquid seaweed; and year-round composting and manuring (we gather free stable waste at a local horse farm, and Jim brings home a constant supply of nitrogen-rich grass clippings from his lawn service route)." Advice that's as sound today as it was back then.
Know Your Zone
Property zoning varies from one town to the next, but many of our parcels are zoned for general agricultural or mixed residential where mobile homes are allowed along with traditional single family dwellings. Again, a visit to the local municipal office or website will help clarify what is and is not allowed per the zoning guidelines so there's no surprises.
For example, Marion County, FL lots classified A-1, General Agriculture, allow such things as beekeeping operations, pigeon lofts, pot-bellied pigs as pets, guest cottages, silos (not exceeding 100 feet in height), building a racetrack (non-motorized, non-commercial for training only) and a variety of large farm animals including horses, sheep, goats and swine so long as there's no more than four per acre and each animal has room to graze — 9,000 square feet of pasture area for the first animal and 6,000 square feet for each additional animal.
Within the county, specific towns may have their own guidelines, so don't stop at the county level and assume you know it all. In Dunnellon, for instance, residential zoned lots allow for gardens and with a permit you can have horses and cattle for personal use. Many towns in Ocala/Marion County also allow chicken keeping, even in residential zones, but may limit it to hens — no crowing roosters to wake up your neighbors!
An undeveloped property may also require installation of a septic system. It's wise to read up on Florida's septic regulations(which may be changing) and you might want to consult a local expert to help develop a plan that meets zoning guidelines and suits the landscape.
When in Doubt, Ask
Each municipality has its own regulations; don't be caught off guard, just ask. MyLandBaron has been buying and selling land in and around Ocala/Marion County, Florida for years and we are well-versed in the local codes and zoning laws. We'll help you find a piece of land that is a good fit for your property development ambitions be they raising chickens, horses and vegetables or just parking your mobile home on some nice, private acres to enjoy the peace and quiet of north central Florida.
Call the LandBaron today: (888)-757-5771 or email at mylandbaron@gmail.com