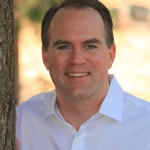 We believe everyone can and should own a piece of land.  It is our mission to make land ownership affordable to everyone independent of credit rating and income.  Many of our buyers have had the chance to purchase land 30%-70% OFF assessment values!
myLandBaron.com's goal is to find quality properties throughout the US  and offer them at bargain prices. We can also offer our customers flexible owner financing  and make  land ownership simple and affordable and NO CREDIT CHECKS are required. If you have the down payment, you're approved!
We are a family-owned investment business and are not real estate agents or brokers.   We  invest  in real estate throughout the United States.  We invite you to look at our available properties and please check back with us often as our listings are updated weekly.