Gentelman's FARM Ocala, Florida- The Village at Hidden Lake!
3.29 acres.

Great Florida Land For Sale in

The Village at Hidden Lakes.

…. Gated Community.  Location just 30min from Ocala, Florida.
Beautiful Buildable
3.29

acres in

Gated Community

in Ocala, Florida.  Marion County, Fl located 30 minuted form DownTown Ocala.  Enjoy this community with all other LOTs in development  between 3-5 acres.  Great place for Horses and enjoy Ocala the
The Village at Hidden Lakes
Horse Capital of the World!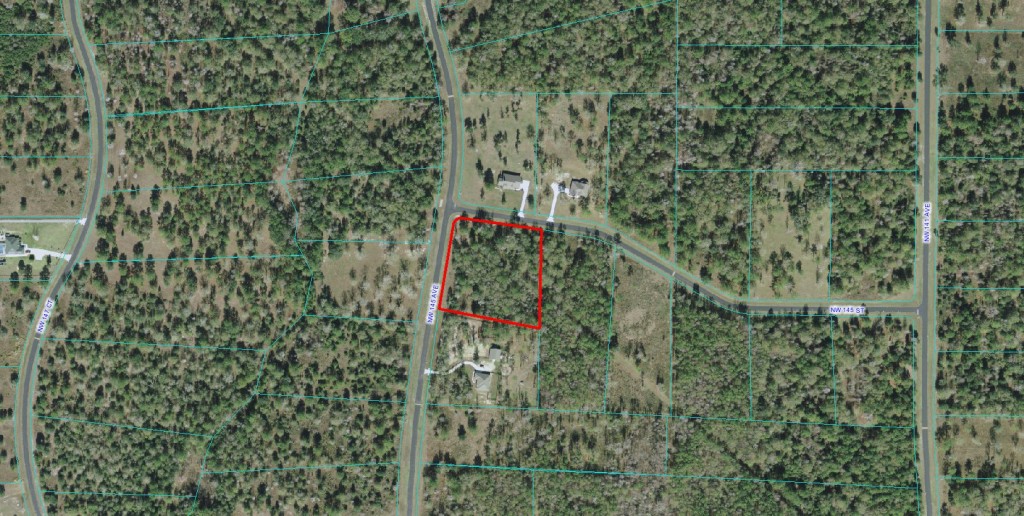 Equestrian Subdivision

…Most LOTs 3-5 acres each.  Flat, Beautiful setting.  LOTs from $35K-$80K
2011 Assessment:$28,902
2010 assessment: $56,141
2011 LOW Taxes: $459/yr
Association Fee: $156/Quarterly
Will NOT Last!
Gated Community: VERY NICE!
NO MOBILES ALLOWED
Great Investment!
Zoning A1
Location
Ocala location: in north central Florida approximately 67 miles northwest of Orlando and approximately 40 miles east of the Gulf of Mexico.
Ocala is bordered to the south by the city of Belleview, to the west is the city of Dunnellon, and to the north are the cities of McIntosh and Reddick.
Distances from Ocala:
35 miles to Gainesville
75 miles to Orlando
95 miles to Tampa/St. Petersburg
98 miles to Jacksonville
171 miles to Tallahassee
294 miles to Miami
377 miles to Atlanta, Georgia
Return to Index
Climate & Weather
The climate for Ocala is sub-tropical
Ocala average annual rainfall is 53 inches per year
Return to Index
History & History Related Items
Ocala history:
The Timucua Indians were one of the earlier peoples to inhabit the area. The Spanish explorer, Hernando de Soto, mentioned their culture in his writings about his expedition in 1539. The largest of their villages was called "Ocali", however, its exact location in Marion County is unknown. By the mid 1700's, the Timucuas had been decimated due to contact with the Europeans and disease.
Florida became a state in 1845, and Marion County was one of the first names confirmed at the first meeting of the assembly. Marion County was quickly the hub of a rapidly growing state. Tobacco, rice, sugar cane, cotton and cattle flourished. In 1846 the county seat was platted and named "Ocala".
In November 1881, a Fire destroyed the heart of Ocala. Four blocks of buildings were destroyed, including the courthouse five hotels and all of the principal businesses. The wooden buildings replaced by brick structures, resulting in Ocala being known as "Brick City".
By 1925, Ocala was considered Central Florida's most progressive area. Agricultural products and cattle, turpentine and timber, and the richness of the limestone based soil was a major contributor to the vigor of the farming economy.
The rich grazing, rolling hills, and year round pastures not available in other states, contributed to the development of the Thoroughbred industry in Marion County. The first Thoroughbred farm, "Rosemere", was established in 1935. In 1956, an unknown three year old named "Needles" won the Kentucky Derby and the Belmont Stakes, and Marion County became a focus for the racing world. Marion County boasts over 1,000 farms and training centers including approximately 450 Thoroughbred farms, and is home to nearly 50 different horse breeds. In 1999, Ocala/Marion County was recognized by the U.S. Department of Agriculture census as the "Horse Capital of the World" and as having more horses and ponies than any other county in the nation. Nearly 29,000 residents are employed in the county's Thoroughbred industry alone. See many stately old southern mansions here along with traditional mos-draped oaks. The area is known as the heartland of Florida's thoroughbred horse industry.
Return to Index
Attractions
Ocala attractions:
Silver Springs, Home of children's recording artists, Robin And The Giant
Wild Waters
At Silver Springs
Phone: 352-236-2121
Toll-free: 800-234-7458 (in florida) A water park and a wave pool and more! Picnic facilities are available.
Silver Springs
on SR 40
Phone: 352-236-2121
See the world's largest formation of clear artesian springs. Tours are available, ranging from the Glass-bottomed boat to the Jungle Cruise. Many other features are available.
Appleton Museum Of Art
4333 NE Silver Springs Blvd
Ocala, FL 34470-5001
Phone: 352-236-7100
Discovery Science Center
50 S Magnolia Ave
Ocala, FL 34474-4153
Phone: 352-620-2555
Don Garlits' Museum of Drag Racing
I 75 Ext 67
13700 S.W. 16th Ave.
Ocala, Florida
Phone: 352-245-8661
See over 100 antique autos, but also a history of racing through displays, memorabilia, and more.
Marion County Museum-History
306 SE 26th Ter
Ocala, FL 34471-2634
Phone: 352-629-2773
Silver River Museum & Ed Center
7189 NE 7th St
Ocala, FL 34470-1913
Phone: 352-236-5401
Ocala, Florida is home to a world-renowned paintball field called "Wayne's World". Many competitions are held there.
Ocala is easily reached by the numerous vacation destinations throughout the State of Florida. The majority of Florida's tourist attractions are within an hour and a half drive from Ocala, however, popular attractions such as Silver Springs, Wild Waters, Don Garlits Museum and the Ocala National Forest are located in the immediate area.
Marion County has the same land area as the entire state of Rhode Island. For people who enjoy the outdoors, there are places to go and things to do all year round. Silver Springs is the largest artesian spring system (by flow) in the world and Florida's first tourist attraction. It contains evidence of prehistoric animals goes back more than a million years and evidence of man in the area more than 10,000 years ago. For more than a century the springs have been a tourist attraction with early visitors arriving by steamboat.
Throughout the year more than 250 civic clubs and organizations promote festivals celebrating the cultural variety of Marion County. Major annual events include: "God and Country Day"; the Chamber of Commerce's Christmas Parade; Ocali-Fest; Light-Up Ocala; Brick City Days commemorating the city's rebirth in red brick following a devastating fire; the McIntosh 1890 Festival; Boomtown Days in Dunnellon; Belleview Founder's Day and a number of smaller festivals and events. The importance of agriculture is recognized through other events such as the Southeastern Youth Fair; Florida Equestrian Classic; the Shriners' Rodeo, the Professional Pro Rodeo and many breed-specific horse shows annually.
Golfers may choose from 15 public, private and semi-private Marion County golf courses. One of the courses open to the public is Golden Ocala Golf & Country Club on US Highway 27, just west of I-75. What makes this course talked about in golfing circles are the eight special holes that have been designed to duplicate famous holes from Scotland's St. Andrews course, and the Masters Course in Augusta, Georgia.
Events such as rodeos, horse shows, the Southeastern Youth Fair, are held at either the newly remodeled and roofed Southeastern Livestock Pavilion which offers covered seating for 4,200 and an indoor arena, multi-purpose reception hall and 226 stalls; or the Ocala Equestrian Complex, across from the airport, which has a covered arena and seating for events.
For those interested in motorsports the Ocala Speedway, just north of Ocala, has racing every Saturday night. The Motorcross of Marion County is in Reddick; and the Hardrock Cycle Park on NW Gainesville Road, offers mountain bike trails, motocross tracks, and even camping. The Don Garlits Museum of Drag Racing and International Drag Racing Hall of Fame, honoring the famous "Big Daddy" Don Garlits, contains a unique collection of classic cars and automobile memorabilia. Over 75 race cars and memorabilia from the early days of drag racing to the present are on display.
Nearly three-quarters of the Ocala National Forest is in Marion County. The Forest offers 383,000 acres of unique ecological sites, trails, natural springs. Hundreds of camping sites throughout the forest offer everything from full-service campgrounds to more rustic sites. The National Forest also has trails for horseback riding and is part of the Florida National Scenic Trail. Parks include Salt Springs and Salt Springs Trail, Fore Lake Recreational Area, Juniper Springs, Silver Glen Springs, and the Mill Dam Recreation Area. Fore Lake Recreation Area is a day use and camping area that is open year-round. A 250-foot sandy beach is adjacent to the 77-acre Fore Lake. Opportunities for fishing, boating, swimming and other water sports abound in a region covered by hundreds of fresh-water springs, lakes and the Silver, Rainbow, Ocklawaha, and Withlacoochee Rivers. Canoeing and kayaking the Juniper Run at Juniper Springs is a fun-filled trip for the entire family, with getting back made easy since the boats and their passengers are ferried back to their cars in the parking lot at the end of their day. The pure, clean waters of springs and spring-fed lakes and rivers are a dream come true for folks enjoying snorkeling and diving.
Just outside of Ocklawaha on Lake Weir is the 560 acre Carney Island Park which offers hiking, biking, swimming, picnicking and canoeing. Area lakes such as Orange, Jumper, George, Lake Weir and the Withlacoochee River are unequaled for bass fishing which is just one of the more than 100 species of fish to be found in the region's waterways.
Marion County's KP Hole Park, located on the Rainbow River in Dunnellon, has a sandy beach, a protected swimming area and picnic tables, as well as the rental of tubes, canoes and a public boat ramp. The length of the tubing trip may take up to four and one-half hours. The Rainbow River is only 5.8 miles long, and the main springs are one and one-half mile upriver from the KP Hole. The average water temperature is 72 to 74 degrees.
Marion County is often called the crossroads of Florida. Its location in the north-central part of the state puts it within an hour or two of major metropolitan areas. Ocala is at the hub of the system of federal and state highways that crisscross the county. The area provides easy access to Interstate 75 for north/south travel, to U.S. highways 27, 301, and 441, and State Roads 484, 475, 464, 40, and 200, which connect Ocala with points east to the Atlantic and west to the Gulf of Mexico. Greyhound bus line provides daily passenger and package express service. The Ocala Regional Airport is a general aviation facility that offers private and charter flight services, as well as a business aircraft terminal. This general aviation airport has expanded to include an FAA Aircraft Rescue Firefighting Training Facility and an emergency response driver's training center.
Return to Index
Economy & Industry
Ocala economy: Since 1960, Marion County has experienced tremendous manufacturing and industrial growth. This great economic diversity, combined with rich agricultural and natural resources, has made Marion County one of the fastest growing areas in the country. In 1995, Ocala was declared an "All America City" by the National Civic League, and the nation's fifth most desirable place to live by Money Magazine.
Ocala has become a desirable address for a number of nation and international industries, including Lockheed-Martin, Clairson International, Golden Flake, K-Mart, Dayco Corporation, Microdyne Corporation, Townley Manufacturing, Signature Brands LLC, and Associated Grocers
Call
LandBaron

Today!
888-757-5771
**Address listed is the nearest house to the LOT!**
Own this property today... call (888)-757-5771
Property Details
Status: Sold
Address: 14489 NW 145TH ST
City: Ocala
State: Florida
Zip: 32686
property_county: $Marion
APN: R05750-006-01
Size: 3.29 acres
Zoning: A1 (NO Mobiles, Animals OK)
Terrain: Flat
Utilities: Electric, Needs Well & Septic
Annual Property Taxes: $479/yr
Offer Details
Sale Price (Cash Sale): $25,000
Own this property today... call (888)-757-5771
Map To The Property
Own this property today... call (888)-757-5771