8 Acres of LAND For Sale REDUCED 50% ONLY $16K
8 Acres of Land.

  Very Private with NO Neighbors.  Very Cheap Land….some Wetlands on property BUT this is an 8 acres Parcel for as little as
$2K/acre!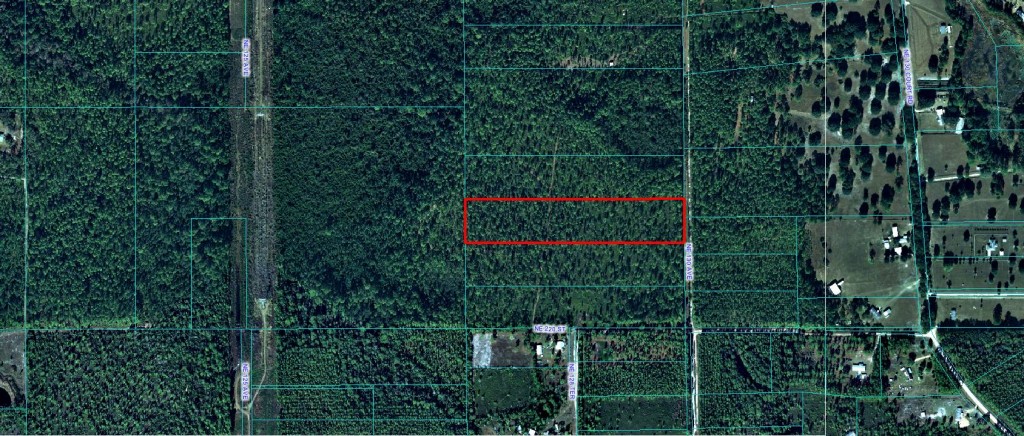 Reduced from $32K to
ONLY $16K. (50% OFF…$2K an acre)

and this will be a first come first serve basis. The nearest house address is below and you will have to drive passed this house and take a RIGHT onto NE 130th Avenue. Some of the land is probably wet due to the pictures attached but can not be so sure. I did see other houses out there but I would recommend having a truck to drive around. Call with questions and some detail info can be found below. If anyone wants to live away from people and do your "own" thing this LOT will be perfect for you. The closing will be through Stewart Title Company in Ocala and all money will be transferred through them. You will receive a Warranty Deed and Title Insurance on property.
Call LandBaron
888-757-5771 anytime
Property Details:
Size: 8 acres
Zoning: A1 (Mobile, Modular or any home is OK) Animals also OK
2011 Taxes: $384/Yr
Utilities: Needs Well/Septic and Electric is nearby on NE 220 St.
Price: $16K/Cash Reduced from $32K (50% OFF)
Own this property today... call (888)-757-5771
Property Details
Status: Sold
Address: 13260 NE 220th St.
City: Reddick
State: Please select one...
Zip: 32134
property_county: $Marion
APN: R03894-004-00
Size: 8 Acres acres
Zoning: A1 (Agriculture) MOBILES OK and Animals
Terrain: Flat...Light Trees...Some Wetlands/Wet Areas
Utilities: Electric Nearby...Needs Well/Septic
Annual Property Taxes: $$384/Yr
Offer Details
Sale Price (Cash Sale): $$16,000
Own this property today... call (888)-757-5771
Map To The Property
Own this property today... call (888)-757-5771